Education is the most powerful weapon which you can use to change the world.
Nelson Mandela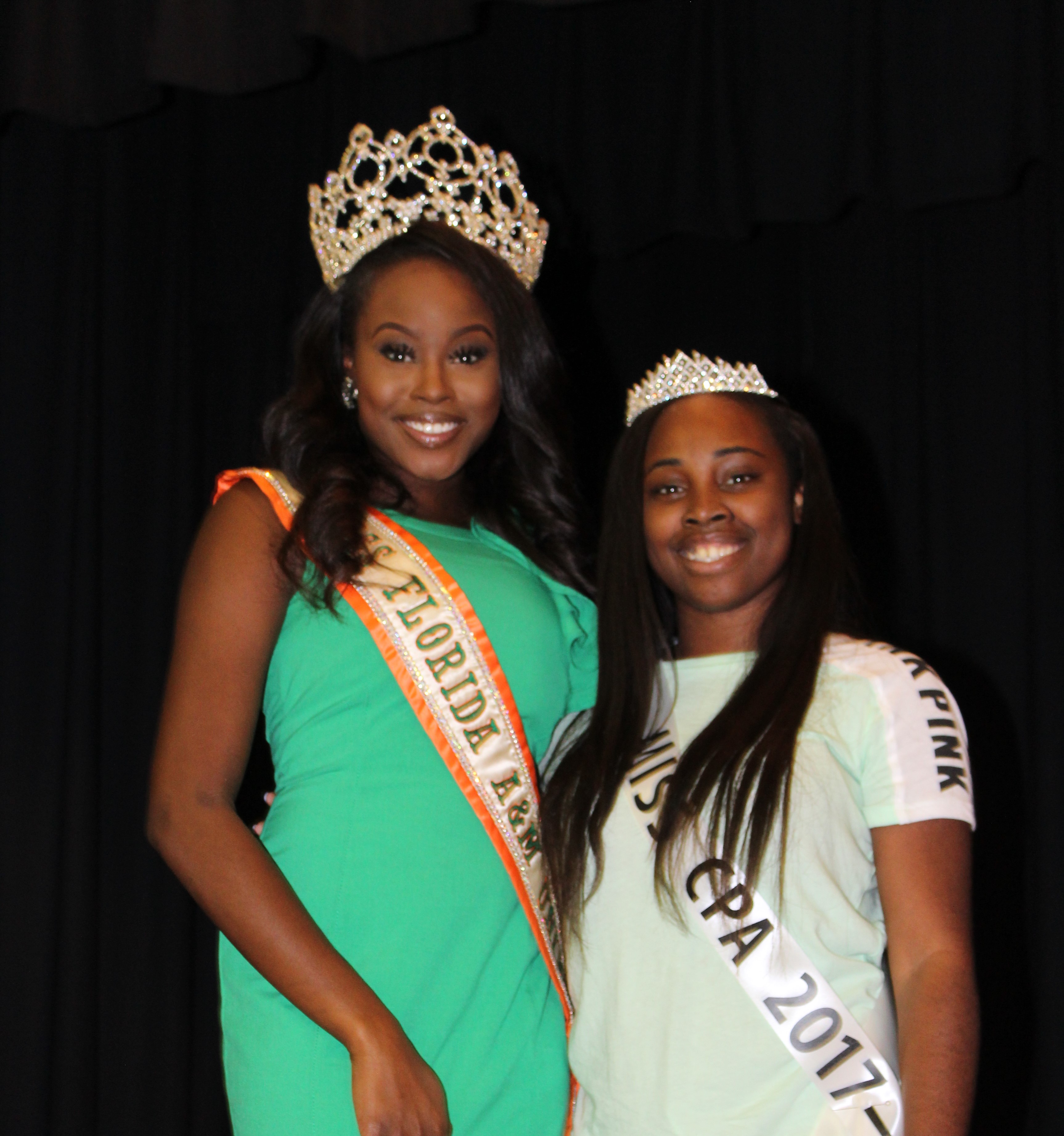 Homecoming Week in Review
On a bright early Monday morning, with the kick-off of traditional homecoming activities in conjunction with Gadsden County High School, Miss Florida A&M University, Miss Amberly R. Williams, graces the stage at Carter-Parramore Academy for the coronation of Miss Carter Paramore Academy 2017 and its Royal Court.
Miss FAMU, Amberly R. Williams, gave the student body an encouraging word explaining how losing sometimes makes you win again in the end because something is bigger and better out there for you, it was God's plan. She spoke on her high school experience of losing the Miss FAMU DRS pageant in her senior year, but that didn't stop her dreams and goals she wanted to pursue. She spoke on how that challenged her to do and be everything they said she wouldn't. She later was crowned Miss FAMU freshman attendant in her freshman year. Williams told the audience how she always dreamed of being Miss FAMU. She decided majoring in Biology would best fit her and later went on to complete an internship at University of Florida. It was those defining moments that she asked the crowd to repeat: "I can be anything I want to be, if I work hard, I can do anything I want to do."
After the program, students were given an opportunity for pictures and to speak with her. Mrs. Stephanie Tolbert and Miss Williams reminisced about her first job at the Midway Recreational department and how that mentorship has helped her greatly, building a long lasting friendship.